About STS
Schipper Techniek was founded in 1981 by Antoon Schipper. The company's main objective in those days was simple: provide superior parts and services to local industrial companies. With a strong work ethic and a devoted team, Antoon's business and product range expanded rapidly.
In 1993 he established a new branch office in Hardenberg as a direct answer to the demand of his customers. In 1998 Antoon established a branch office in Enschede.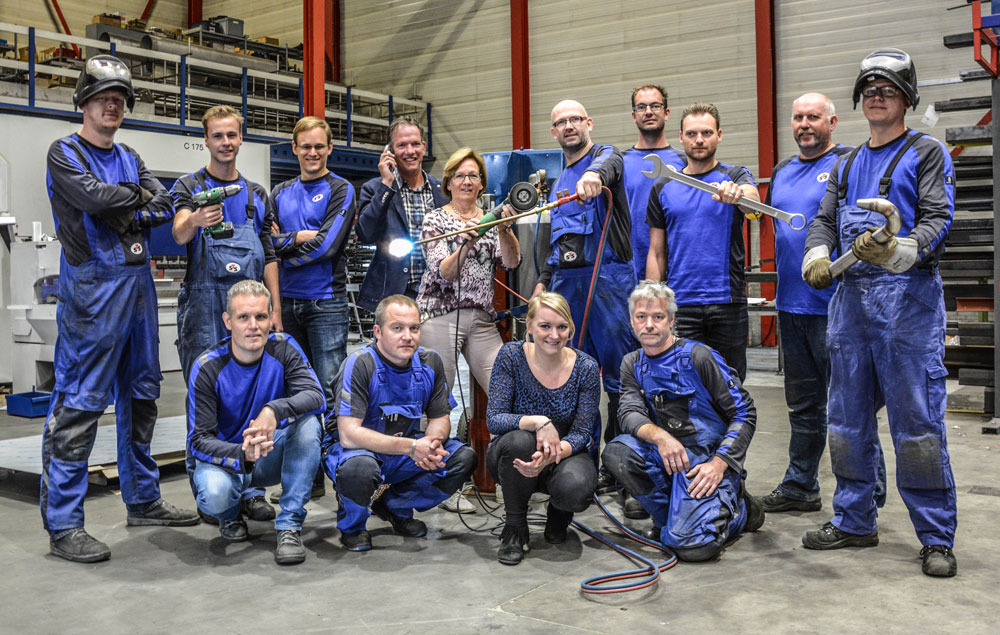 Establishment Workshop Oldenzaal
Meanwhile, Antoon expanded his other company, Schipper Technisch Handelsburo (Schipper Technical Trading company). In the same year as STS was founded (1998), Antoon established a new branch office in Enschede. A few years later, he also opened a new branch in Oldenzaal.
In 2012 Antoon opened a branch for his trading company in Oldenzaal. Local companies in the region of Oldenzaal demanded more and more services from STS. They started to depend on the expertise and the loyalty of the company. Because of this reason, STS opened a workshop in Oldenzaal, near the branch office of Schipper Technisch Handelsburo.
Also, the range of services expanded. STS offers the following services:
Engineering
Process technology
Industrial moving services
Industrial maintenance
Industrial automation
Welding services
Turning
Milling
Machining